Chiropractic Care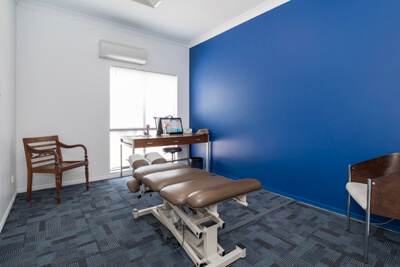 Chiropractic is a health care system that facilitates optimal spinal motion through the removal of nerve interference. This interference is often referred to as subluxation (misalignment).
Once interference is removed through a gentle adjustment, pain is usually eliminated or reduced. Maximum function then returns, with its self-healing and self-regulating properties.
Some of the well-known benefits of gentle chiropractic care include better sleep, more efficient digestion, enhanced immune system function, increased energy and heightened focus and concentration.
Some of the conditions we see improve with chiropractic care in our office are:
Sciatica
Back Pain
Neck Pain
Migraine
Shoulder Pain
Pinched Nerves
Disk Injuries
Arthritis
Scoliosis
Sports Injuries
Knee Pain
Headaches
Whiplash
Muscular Tension Relief
Pregnancy related musculoskeletal pains
Our Cutting-Edge Techniques
At Chiropractic Care North QLD we offer both manual and instrument-assisted adjustment choices so that patients of every age and every level of vitality can receive safe, gentle and effective treatment. Our office also embraces a holistic approach in including additional therapies to complement your care. Here are the techniques we rely on:
Rock tape
Soft tissue therapy
Frequently Asked Questions
No, getting adjusted should not hurt. However, you may feel slight discomfort after an adjustment, but it is similar to the muscle aches you might feel after a workout at the gym. More often than not you will feel an instant release of pressure and hear a cracking sound, which sometimes can be loud and make the experience daunting.
You will only be referred for x-rays if clinically indicated. There are certain conditions that will prevent you from being able to have x-rays such as pregnancy. The risks and benefits of x-rays can be discussed with the chiropractor treating you.
The noise that you hear when you are getting adjusted is a suction sound as nitrogen gas escape from within the joint. This is not the aim for an adjustment but a side effect that has no clinical significance. Also do not be worried if there is no cracking sound, this is normal as well.
Do I need a referral to come to a chiropractor?
You do not need a referral to come to a chiropractor as they are primary health physicians, therefore they practice independently. Note: This is if you are not using the Department of Veterans' Affair program or an Enhanced Primary Care plan.
Is chiropractic treatment covered by private health providers?
Most private health providers include chiropractic treatment in their allied health extras, to see if you have this cover contact your private health providers and ask them!
Can infants and children get chiropractic care?
Yes, infants can start getting chiropractic care from just a few days old with Dr Alex. The typical chiropractic care of infants and young children involves the use of low-force low-amplitude techniques.
Can Chiropractic Care Help You?
Our care is safe, non-invasive and effective. We'll always let you know exactly what to expect before delivering an adjustment to your spine; you're always in the driver's seat!
Contact us today; we accept insurance and feature both male and female practitioners.

Chiropractic Care North QLD | (07) 4728 8488