New Patients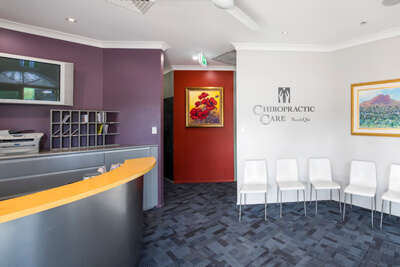 If you're visiting with us for the first time, we'd like you to know exactly what to expect. Chiropractic Care North QLD wants to provide you with a great experience and will make sure that you feel welcome and supported every step of the way.
Our office is often described as modern, friendly, professional and relaxing; we hope you think so, too.
Your First Visit
Your first visit will take about 30 minutes. As you enter the office, you'll be warmly greeted by one of our staff. We'll invite you to take a seat and complete some necessary paperwork in the office before your meet your chiropractor.
Here's what you can expect next:
A consultation
An examination, consisting of neurological, orthopaedic and chiropractic testing
X-rays, if necessary (we'll refer you to a convenient facility)
Your Second Visit
Your second visit will also take about 30 minutes. During this appointment, the doctor will provide you with a report of findings, which is a review of your examination and X-ray results. You'll be given an explanation as to the source of your problem, and how we can help you through a customised chiropractic care plan.
You'll then receive your first gentle chiropractic adjustment.
Regular Visits
Regular visits usually take no longer than 15 minutes. Once your spine is corrected, what you decide you want to get out of chiropractic treatment is up to you. Your care can be whatever you want it to be: from crisis care, to maintenance or ongoing optimal wellness care. The choice is yours!
Are you suffering from a problem we can help you with? We work hard to gain your trust, and will work tirelessly to find the right solution for you. Contact our family-friendly office today; we're preferred providers and are open late. Walk-ins are welcome!
CONTACT US

Chiropractic Care North QLD | (07) 4728 8488