About Us
Our Practice is Family-centered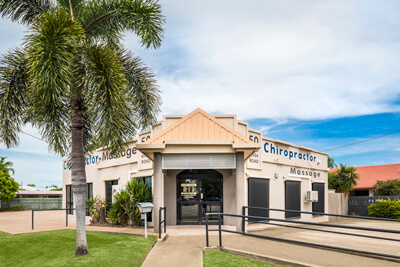 Since 1987, we've made family wellness the focus of our chiropractic care centers. Chiropractic Care North QLD is passionate about working with Mundingburra and Townsville community members of every age and from every walk of life. We feature diagnostic excellence and research-based techniques that provide reliable and effective results for those we serve.
Our Ongoing Mission
The driving force of our practice has always been to deliver high quality chiropractic care to as many people as possible. We cherish this goal as we know it makes life better for those under our care. Our philosophy serves our patients as they get back to activities they love and truly experience optimum wellness.
This is our daily hope: to help practice members get out of pain as quickly as possible so that they can meet their goals of increased vitality and pain-free living.
The Nervous System
The nervous system is made up of the brain and the spinal cord. This system runs everything in the body. If you're experiencing interference in this system, however, through spinal misalignment, your body cannot function at its highest level. This dysfunction results in pain and an inability to self-heal.
Can Chiropractic Help You?
Chiropractic removes the interferences through gentle adjustment, and allows the body to thrive in the way it was intended If you're suffering from pain or just don't feel well, why not give chiropractic care a try? Our doctors are caring and compassionate and represent decades of hard-won experience. Contact us today for a same-day appointment!

Chiropractic Care North QLD | (07) 4728 8488